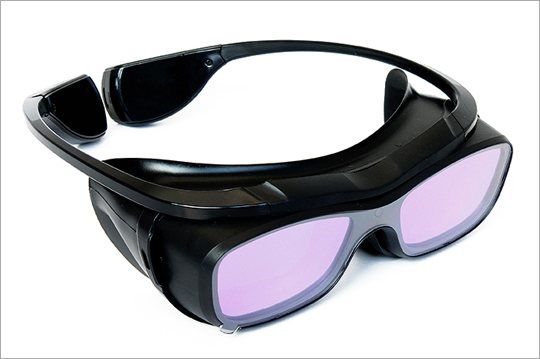 The SUPERVISOR Auto Darkening Goggle is a new generation product for labour protection that ensures safety and the maximum comfort to the worker.
» The SUPERVISOR Auto Darkening Goggle can work as a standard safety goggle and then automatically change its shade stage to protect your
eyes from hazardous lights or harmful rays.
» Shades and sensitivity can be adjusted by means of a control panel.
» Lightweight and simple frame, tight fit, and extra comfort will reduce the pressure on your face throughout the working time.
» Highly effective for operations of Grinding, supervision of Arc Welding, Spot Welding, Gas Cutting & Welding, Plasma Cutting, Gouging, etc.
» Optical Class: 1/1/1/2
» Shade Adjustment # 5/11
» Sensitivity with 5 steps Adjustment
» Lightweight (only 107 g)
» Ultrasoft rubber pad
» Low Battery Alarm
» Auto power off
» Free hands for your operations
» Perfect fit also with hard hat
REFERENCE STANDARD
» 89/686/EEC
» EN-379
GENERAL APPLICATIONS
Supervision, inspection and control of Cutting & Welding operations.