PIPE STANDS (JAVELIN TYPE)
Welding Pipe Stands are used for rolling pipe, supporting pipe, and handling pipe safely and efficiently. Pipe roller stands are typically used as rolling pipe supports for welding positioning applications. We offer a wide range of roller stand options for any pipe diameter and weight.
Pipe stands are available in various models and styles, and are a necessary piece of equipment utilized in many applications including:
» Shutdown Maintenance Programs
» Gas Plant Construction
» Pipeline Construction
» Fabrication Shops and Module Construction
» Rig Welding
Tripod pipe stands serve a valuable purpose when a lightweight and portable pipe support stand is needed. All tripod stands can be equipped with a v-top support, roller wheels, or multi directional rollers, for any application. All tripods utilize locking through pin and threaded fine height adjust for extra safety.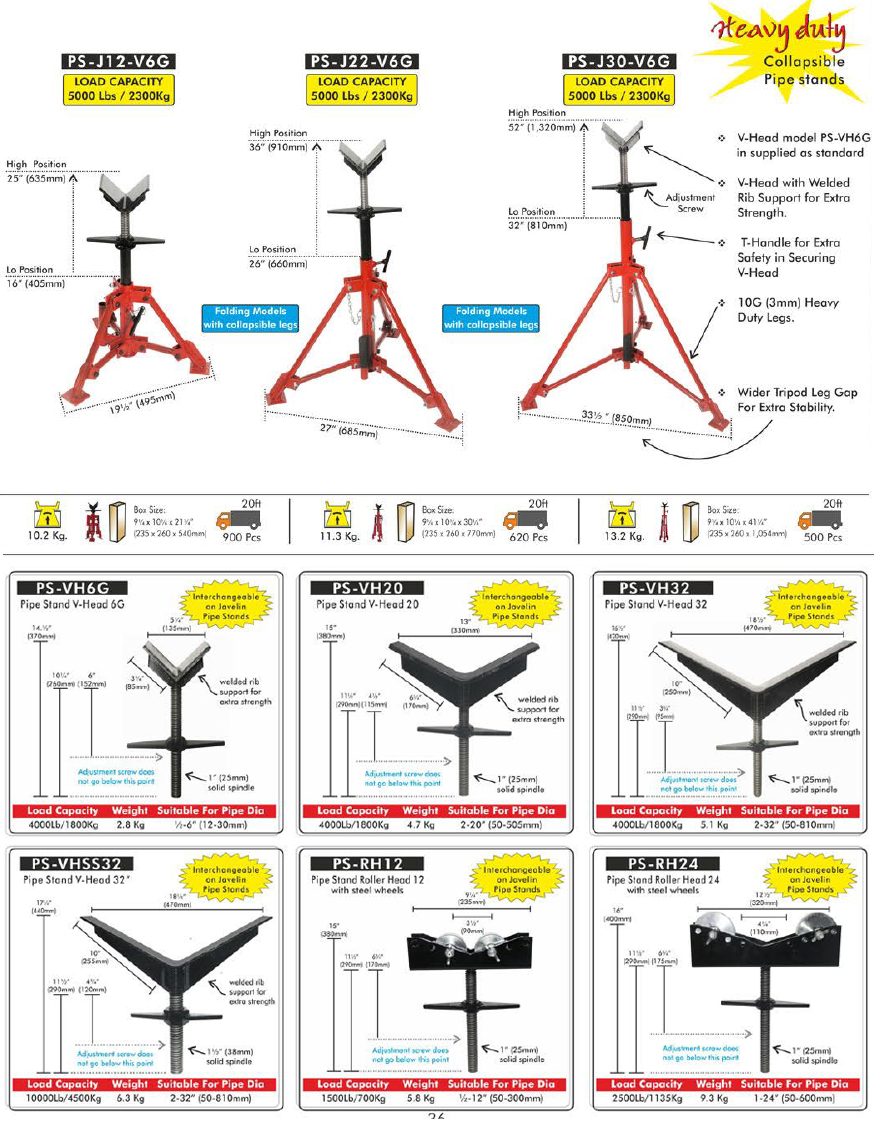 PIPE STANDS (SUMNER TYPE)