» A wire brush is used for cleaning the welding surface, removal of slag, rust etc. The brush has stainless steel bristles.
When working on stainless steel, a brush with stainless steel bristles and chipping hammer made of stainless steel must always be used.

» The wire brush is primarily an abrasive implement, used for cleaning rust and removing paint. It is also used to clean surfaces and to create a better conductive area for attaching electrical connections, such as those between car battery posts and their connectors, should they accumulate a build-up of grime and dirt. When cleaning stainless steel, it is advisable to use a stainless steel bristle wire brush, as a plain carbon steel brush can contaminate the stainless steel and cause rust spots to appear. Brass bristle brushes are used on softer surfaces or in potentially flammable environments where non-sparking tools are required. Wire brushes are also used to clean the teeth of large animals, such as crocodiles and pigs.they are also used widely in surface engineering to clean the castings to paint the castings.
» Powered wire brushes are commonly used to create brushed metal and to deburr edges.
2x14 SS Wire Rows & Wooden Handle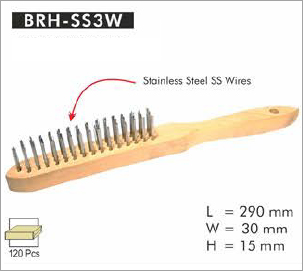 3x15 SS Wire Rows & Wooden Handle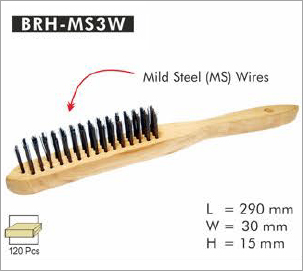 3x15 MS Wire Rows & Wooden Handle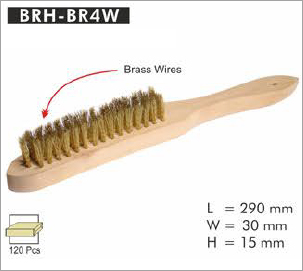 4x16 MS Brass Rows & Wooden Handle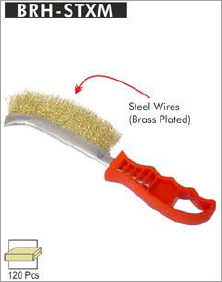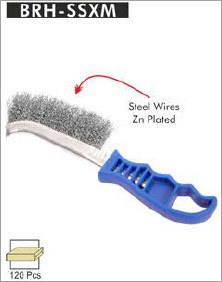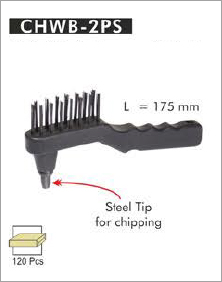 Plastic Chipping Hammer with Brush
2 x 8 MS Wire Rows, Plastic Handle Light Duty