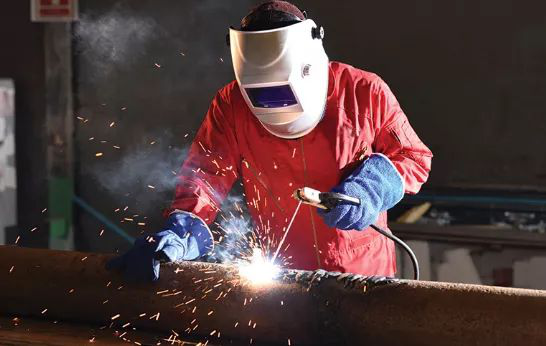 Technical Service :
As specialist experts to the welding industry, we can assist and advise the client as single stop solution for all welding related requirements which includes :
» Choice and optimisation of welding processes.
» Interpreting the tender material.
» Weld design reviews.
» Technical advice on producing sound weld.
» Co-ordination and control of welding related operations.
» Technical inputs for meetings with client.
» Welding automation.

Welding Procedure Qualification and Welder Qualification support :
We can write/develop all required welding procedures (WPS), procedure qualification records and advise on all relevant codes, standards and specifications.
Assist in training and qualification of welders/ welding operators to various codes, standards and customer specification.
Quality Documentation Reviews :
Produce QA/QC documentation and provide working instructions for any welding application, no matter how large or small.
On Site Services, General Help & Advice :
Our services are available as a 'hands-on', or a more formal 'technical engineering' approach; you decide which one, or we'll be happy to offer you both. The scope includes :
Shop visit and technical audit.
Understanding the client requirements and expectations.
Visit report mentioning improvement areas in quality and productivity.
Trouble shooting if any.
Material Selection, Post weld heat treatment and Testing :
Advice on material selection and behavioural effects of composition variation with materials.
Development of Post weld heat treatment methodology and procedure for complex materials, metallurgy and geometry etc.
Mechanical testing for welding qualifications and for investigative purposes.
Material analysis and corrosion testing.
Metallurgical investigation.
Investigations and Analysis :
Investigation of weldability problems and failure analysis.
Training Services :
Preparation of customized training modules an arranging training at customer premises.