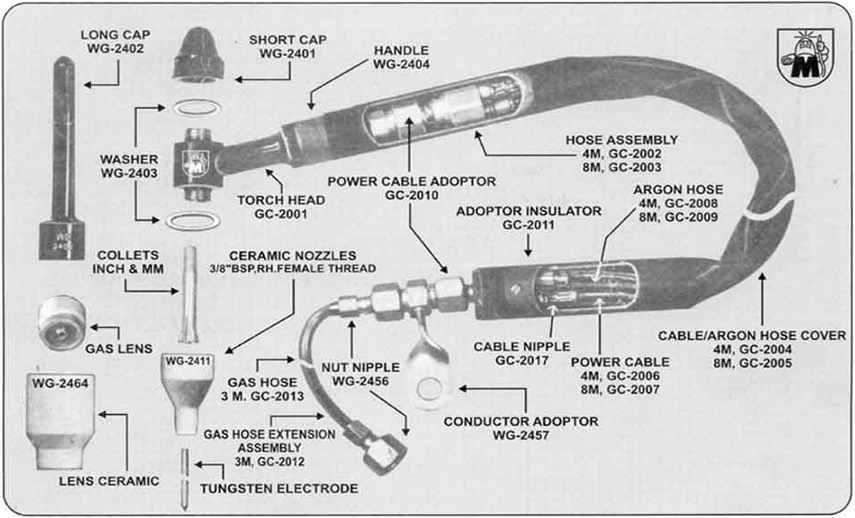 The Model MSC GAS COOLED 200 medium weight REVERSIBLE ANGLE HEAD manual Torch is designed for current rating 200 AMPS Dc or 125 AMps. AC. This is particularly suitable to site conditions where water Cooling facilities are not available. All parts except Torch Head and Hose Assembly are interchaneable with Model MSC WATER COOLED 400. Torch is recommended for Tungsten Electrodes upto 3.0 MM (1/8") Diameter.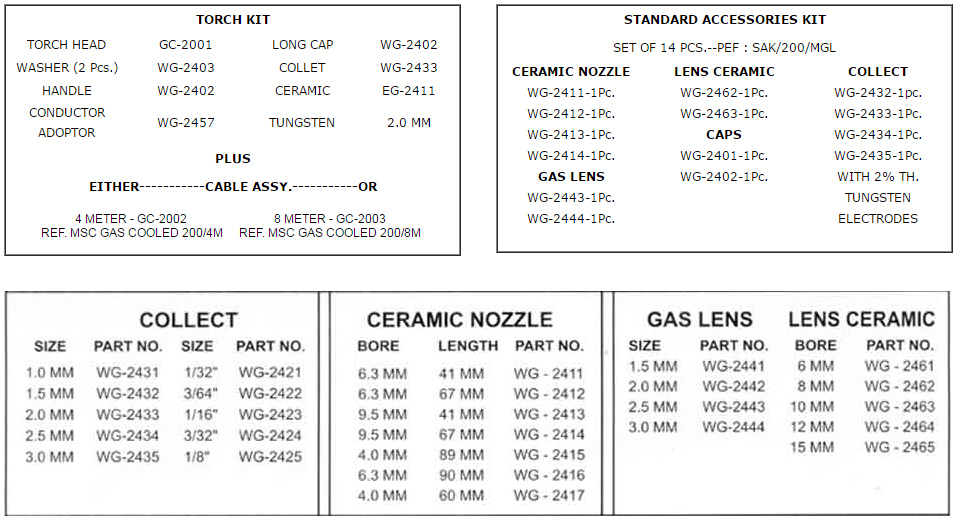 'IN VIEW OF CONTINUOUS DEVELOPMENT, WE RESRVE THE RIGHT TO MODIFY THE RIGHT TO MODIFY THE DESIGN AND / OR DIMENSIONS WITHOUT NOTICE'
Note : All parts are interchangeable with SAP TORCHES. Above part number are old SAP part numbers for easy references.