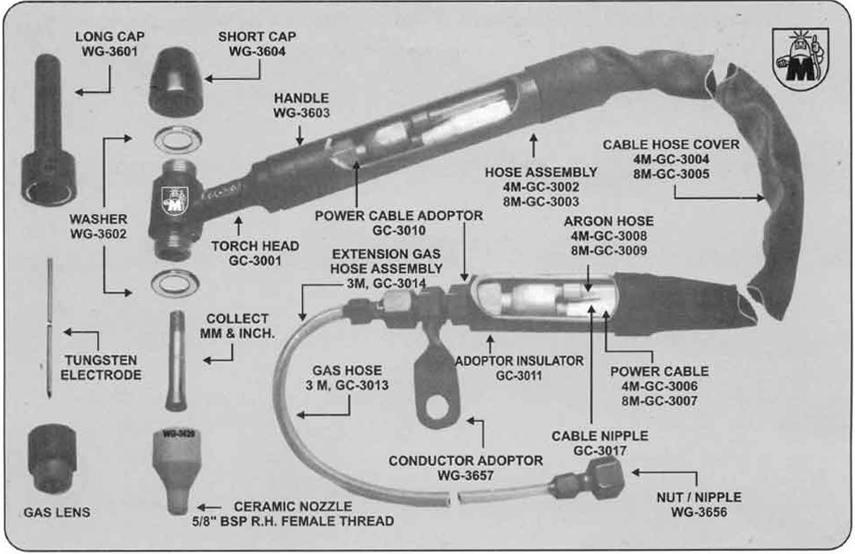 The Model MSC GAS COOLED 300 medium weight REVERSIBLE ANGLE HEAD TORCH. Two separate lines for Gas and Current allows continuous work without over heating. It is designed for Current rating 300 Amperes DC or 240 Amperes AC. Standard Accessories Kit, Handle, Washer, Conductor Adoptor are interchangeable with Model MSC WATER COOLED 600 Amps. The Torch is recommended for the Tungsten Electrodes upto 4mm (5/32") Diameter.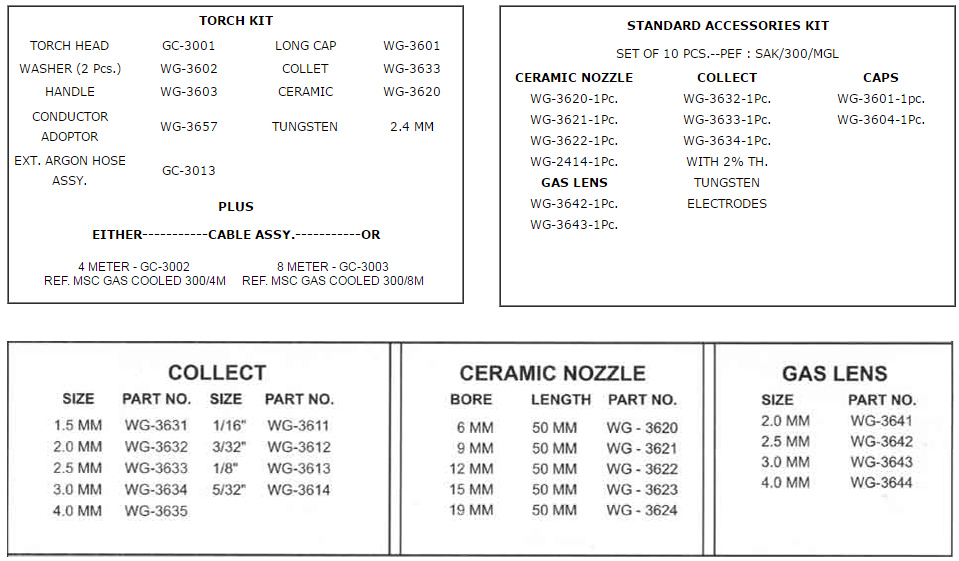 'IN VIEW OF CONTINUOUS DEVELOPMENT, WE RESRVE THE RIGHT TO MODIFY THE RIGHT TO MODIFY THE DESIGN AND / OR DIMENSIONS WITHOUT NOTICE'
Note : All parts are interchangeable with SAP TORCHES. Above part number are old SAP part numbers for easy references.